Technology has advanced so much in the past 20 years. When my uncle came to the US in 90's , my grandmother used to anxiously wait for his hand written letters. She used to be worried about him a lot.  Then when my brother came to US , he used to call my mom once a week and my mom used to wait for his call. When I first came to US the only way to call India was using Reliance calling card.  I used to keep track of my balance  and cut my calls sooner when I have no charge.
Now we have many VOIP apps. Check this post to know the cheap and  best option to call India https://indousmoms.com/cheap-and-best-option-to-call-india-from-us/ . We have this set up at home but we also use Whats app to call India when we are not at home. We have been using Whats app for calling right from the time calling was introduced in that app. Since  last month  International Call charges popped up on our cell phone bill. Both me and my husband never call directly (using airtime minutes) to any international number. Then we thought it was our kids , but the call was made on a Monday at 9 AM. So we concluded that may be  by mistake we made a call. We called our service provider an they waived the charges.
This month both me and my husband have been very careful not to make such a mistake and made sure we always check before we call India. Our understanding is that Whatsapp or any other app from phone will use data when there is no wi-fi.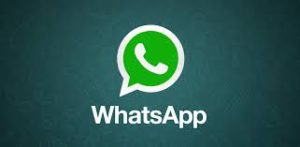 Surprisingly this month also we see a hefty charge in our cell phone bill for International calling. This time it was to another known number. When we called our service provider , they asked us a series of questions. When we told them we use Whats app for International calling  he  said that whenever we  are connected to wi-fi and make an International call using these apps no additional charges are applied . When you are not connected  to wi-fi and 4G/LTE coverage is weak  then Whatsapp/Skype (when you call a number directly) uses  "AIRTIME MINUTES". We were very surprised to learn this in a hard way. The customer service representative asked us to check the rules of these apps before we use them and they cannot do anything about it.The best way to call Internationally with these Apps is to set the phone in "AEROPLANE" mode and then use only wi-fi when making calls.
Later when I researched online about this , I never found anything like this on Whatsapp website, but many people had faced this issue and lost  money to service providers by using Whatsapp and Skype. I wanted to share this with you all so you can be more careful. If you set auto pay for your cell phone bills , please take a look at it to see if there is a spike in your charges.
Please share this useful information with your friends and family. Subscribe to my blog by entering your name and email on the home page of www.indousmoms.com and you will receive an email every time I publish a post.  Like and follow my FB page for useful and interesting information and also daily deals.