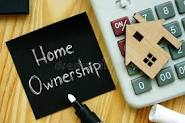 I see that a lot of us when we buy a new house, we are totally lost in the process. It is a very tiring and sometimes intimidating process. Usually we contact a relator, they can show you houses and give information about an area, but how do you know if you can afford it??. Also most of the times we never know what is required to get a mortgage or even you are eligible. Some of us might not have enough savings before we jump to buy a house. Please do reach out of you have questions on any of the items describe below.
1)Pre-qualification is the process to find out the maximum amount you are eligible to borrow. You need to provide your credit history and all outstanding loans to get a pre-qualification. This is a very informal process where your real credit is not pulled.
2) Preapproval is similar to pre-qualification except your credit is verified and you are actually approved for a loan up to a specific amount under certain terms and conditions. Becoming pre approved means you know how much you can afford and can start searching for your dream home.
3) The Hunt: You can now ask your real estate agent to look into MLS (Multiple Listing Service) to search for a home based on your criteria.
4) Purchase & Sale agreement: When you find the right home your Agent will draft an offer that includes terms of sale, such as sale price, repair requests, move in date etc and will be presented to the sellers. Your pre-approval letter will be submitted here to show that you have been approved for a loan.
5)Loan Application: Once your offer has been accepted by the seller , you will need a mortgage . Now you will fill in a loan application .
6) Documents: Along with the loan application the mortgage loan officer will request for your pay stub, 2 years tax returns , bank account statements to verify the source of down payment, funds to close and reserves.
7) Locking the rate: Now you start getting rates from your MLO and then lock 30,45, 60 day rates for various mortgage products. The rate locked is fixed for the number of days. Based on the LTV (Loan to Value) ratio of the loan amt and the down payment. If the down payment is lesser than 20% you will have to pay a PMI (Private Mortgage Insurance). I will have another blog explaining different loan products soon.
8) Appraisal: After rate lock , lenders always require an appraisal on the property. This step can cause issues if your sale price and appraisal value of the house have a huge difference.
9)Title search : This step is done to make sure the title on the house is clean and does not have any additional liens, all liens should be cleared by seller before a title transfer.
10)Property Inspection: Most purchase loans require an inspection on the property for termite, water damage as well as any safety hazard. Some problems need to be addressed before the sale of the property.
11)Processor Review: Loan processors review the package and make sure everything is in place before it is submitted to the underwriter review.
12) Underwriter Review: Based on the documents received from the loan processor , underwriter help lenders to ensure that the borrower will be able to repay the loan. Underwriter makes the final decision if the loan is approved or not.
13)Final loan approval: After underwriter review and before closing there can be changes, also your debt-to-income ratio will be verified .In some cases if the property appraises lesser than the purchase price then you will either have to renegotiate with the seller to lower the purchase price or pay more to fill the gap. After all this consideration the loan will have a final approval.
14)Insurance: Lenders require fire, hazard insurance. If property is located in flood zone/earthquake zone then those insurance will be required.
15)Signing: Final loan and escrow docs are signed by you and the seller.
16)Funding: A wire check for the amount of loan will be sent to the Title company.
17) Close of Escrow/Closing: Title transfer documents are recorded with County Recorder.
18) Confirmation of Recording: The title company then authorizes the escrow company or closing agent to draft a check to the seller.
19) Move in finally !!!! Move in to your new home and make sure you replace locks for safety 🙂