This year is coming to an end soon :). We are in second week of November and Thanks Giving is around the corner. Like everyone I am looking forward to the holiday season and the break. Along with that comes the shopping. Every year, I'll look at the  Black Friday deals and  come up with a list of things that I think are worth buying.  Read further to see the  top 5 deals this year.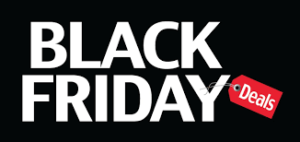 Walmart : Door buster starts 6 pm on Thursday Nov 24th. There are many good deals for TV's , Roku Express($25), IPAD mini is $199. Kids night wears are for $4.75. Walmart is the       best store for black Friday deals, but could be a nightmare to get in and out of the store, so check  the online deals as well. For a complete list of online and in store deals check here Pre-Black Friday Deals are Here at Walmart.com!
     Target : Door buster begins 6pm on Thursday Nov 24th. There are good deals on TV's , Apple watch, IPADS,  Christmas tree ($30). Most of the times Target has some items not mentioned on the deal papers as surprise deals. Last year we bought a sandwich maker/toaster for $3. Target is always good to check out . Check here for the list of the stores in-store and online deals  Target deals are here! 
    Macy's : Door buster starts 5 pm on Thursday Nov 24th. Checkout 25% off of designer bags, Dyson vacuum is $250 original price is $579.99. Check out in-store and online deals here  Black Friday Doorbusters Start NOW! 20% off with code THANKS + Free Shipping at $50. Shop now at macys.com! Valid 11/23-11/26
  Best Buy: Door buster begins from 5 pm Thursday Nov 24th. If you are looking for deals on home appliances and electronics you need to go here. When you buy appliances over $2500 you get a     $250 Best By gift card. 25% off of selected accessories and $100 off of most of the laptop purchases For the entire list of in-store and online deals check here Beat the Black Friday Rush Sale: Get in on Early Black Friday Deals, and Preview the Black Friday Ad
   New Egg: New Egg is an online website that has variety of  deals with no tax in selected States and free shipping of 50$ or more purchase. There are a variety of products check out their entire list here Newegg.com's Black Friday Adscan is now LIVE! Save BIG on Your Favorite Items throughout November!
and then shop for their deals here Shop Amazon's Black Friday Deals Week
Amazon: Amazon has many pre and post Thanks Giving deals. They have special discounts to their prime members. You can sign up for a free 30 day trial Prime membership Try Amazon Prime 30-Day Free Trial
and shop for their deals here Shop Amazon's Black Friday Deals Week
Groupon: Groupon has amazing deals on various things like toys, services, hair care, wireless headset. Chekc their complete list of pre black Friday deals here Groupon- Pre-Black Friday deals
 .    Some tips for Back Friday shopping:
    1. Make a list of things you want to buy.
    2. Note down the store and timing when the store opens for door buster and plan accordingly.
      3. Compare prices between stores.
     4. Talk to your friends or relatives to see what they are buying.
     5.  If you dont want to go shopping in this madness and wait in long lines , buy the things you want online
 Hope this post was useful.  To get regular updates subscribe to my blog by entering your email address on the home page and also like my FB page. Thanks for reading and Happy Thanks Giving.