What an eventful week. Most of us are in a shock on hearing the NEWS in India and US. Indian Prime Minister made a bold move to bring out the black money in India. In US people voted for a President Trump. Both these NEWS are shocking to me and  they came right one after the other. There is something that has kept me awake even before both the NEWS broke. Narendra Modi's announcement doesn't affect me in any great way since I dont have  Indian money. US Presidential result might affect me in future but it is not under my control so no use worrying about it.
Going back in memory lane, in March my company laid off  employees. I was very worried about this situation. There were so many things going on my mind. What if I lose my job? How will I maintain the legal status? Will I be able to get another job soon? . I felt helpless and could not sleep. Without a second thought I wrote an email to President Obama (Yes you read it right!) about my situation . I explained in my email about  how I moved to America with hope and dreams. I have lived in US for 11 years and still waiting for my Permanent Residency and how the immigration system is not good. At that point I thought I could write to the President since I have seen videos about how he takes every letter written to him seriously , reads them and replies.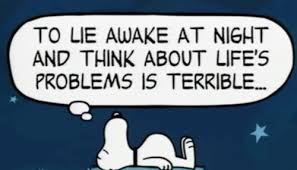 Next morning I told my husband that I sent an email to the President. He could not believe it. He laughed out loud on my very thought to write to him. Fortunately  I did not lose my job  and I completely forgot about this email. Few months later to my surprise I got a reply from the President about his immigration plans. He expressed sorry over the way immigrants feel in this country as well.
Just before the elections I was sad that he was leaving the office. The most wonderful thing is that at distress I thought of Obama as a leader with whom I can share what is going on in my life. Nothing much happened to my immigration status , but at least I had the hope that I can vent it out and the Government would hear it. Moving forward whoever came to the White House , I am not sure if  they will unite people and make them feel heard. I am pretty sure all of us will miss President Obama badly. He was such a great leader who can inspire, unite and  lead this country and make everyone feel safe under his Presidency. Thank you Obama for all that you did and I  will never forget you as a leader of this wonderful country.
If you can relate to this post, share your thoughts on this and also share it with your friends. Do like my FB page or subscribe to my blog in my home page IndoUSMoms. All your likes and comments  keep motivating me.