Thanks Giving holidays are over and I feel the Monday blues on Sunday night. But there is one more deal "Cyber Monday". There are some nice deals that caught my attention. I have listed them below
Home Security  :
Nest Indoor Security Camera was $199 now $127 : If you have a baby sitter at home and have always wanted to install a camera in your house this might be a very good deal for you .
Nest Outdoor security Camera was $199 now $169: If you want to keep an eye on your house when you are on a long vacation or even on a day to day basis , this is a good deal. This product has excellent reviews.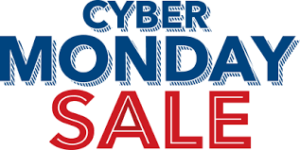 Kitchen:
Cusinart Ceramic Knife set  was $65 now $29. We have this ceramic multi colored knief set with guards. We never use any other knife and did ship one to our parents in India. This is a very good deal.
Cusinart Food processor was $365 now $169: This food processor has excellent reviews and check this video before you buy it. Looks like a great companion in the kitchen.
Electronics :
Amazon Fire  was $90 now $75: Streaming media player ,enjoy 70,000 apps, games, movies on Netflix  and over 300000 TV episodes. Check this out.
Amazon Echo  was $179 now $139. For all music lovers who like to turn on any music that you would like to listen in your house through voice controlled commands this is your best deal. You save $40 on this product.
Dell 23.8" LED lit IPS monitor  was $220 now $99. For homes where both of you work and dont have 2 monitors you should consider buying this one. A pretty good deal.
Seagate 2TB Hard Drive  was $109 now $69.99. This is a good deal where you can back up all your phone data.
Samsung VR head set  was $99 now $49: Virtual reality head set. Be transported to amazing new worlds using this.
Cannon camera was $1439 now $899.99 .Very good deal on this series of cannon camera.
Netgear Nighthawk AC1900 dual bandwidth Wi-fi gigabit router (R700) with open source support  was $249 now $199. Very good deal on this router, good idea to get one.
Wi-fi range extender  was $50 now $20 : We got this one to improve the wi-fi range in areas where we didn't have good wireless reception.
Cannon Wireless Color printer was $80 now $27: Very good deal for a wireless color printer.
Wireless Projector was $380 now $90. Wireless projector for your home theater.
If you like this post share it with your friends and also subscribe and like my blog for more updates. Thanks for reading and see you soon with another post on an interesting topic.