Spring is the right time to get out and have fun. Usually we plan  out a fun camping trip during this season to enjoy the nature. We want to be outdoors and also want to enjoy the little luxuries that we are used to in our own home.During camping  trips , we have so many things to plan out. We have to decide the days  of the trip, decide  a place and work out many  other trip details. We always forget to take some small things and we get reminded of it only after we leave home or even worse once we reach the destination. Just think about how many times you have done it.
When we camp at remote places it is hard to find a store and buy things.When you forget things it is a big deal. So how do we make sure we take everything?? . Don't worry, there is a solution.Making an extensive list always helps. It makes you think ahead .Plan out the breakfast, lunch and dinner menus and take more than required since during vacation we tend to eat more than usual. Also with experience you will  add more things to the list.To help you all with the process I have an extensive list of camping essentials from one of my friend , I have found this very useful. Also I have some links to products that have good review, check them out as well.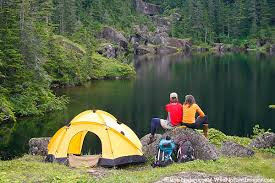 Shelter :
Tent , Ground cloth/ tarps(2), Hammer/ Axe
Bedding:
Sleeping bags , Sheets/ blankets, Utility bags for storage , Comforters ,Pillows
Cooking:
Water bottles,Cooler, Ice, Stove,Propane tank ,Matches, Lighter,Firewood , Fire liquid ,fire extinguisher, Table cloth , Plates/ bowls/ tumblers Spoons/ forks/ napkins, Aluminium foil, Paper towel, Trash bags , Dish soap/ scotch brite , Containers for food ,cooking oil , cooking pots ,spatula, knife, ladels, tongs, peeler ,can opener, cutting board ,ziplock bags,Sugar/ salt/ pepper ,chilli powder,
turmeric powder,jeera powder ,spices,ghee/ butter, Tea, bru ,cheese sticks ,Milk, banana/ grapes/berries ,cheerios,chips ,snacks,Tava,Frying pan (upma, curry) ,Deep pan (for boiling milk)
Personal :
Shower shows/ flip flops ,Towels/ wash cloth ,Shower gel/ shampoo ,Toothbrush/ paste ,Mouth wash, Deodrant, Comb, Razor, Feminine products,Toilet paper ,5 gallon bucket ,Medications,Contact lens/ solution,Sunglasses/ regular glasses ,Cell phones and chargers,Quarters for shower
Miscellaneous :
Sunscreen,Chapstick/ Vaseline ,Extra batteries/ bulbs,Natural no deet bug repellant,Camera,Books/ magazines/ puzzles,Camp chairs ,Portable fan,First aid kit ,Tissues ,park map/ trail map,Marshmallows, graham crackers, hershey bars (smores),Flashlight/ batteries, Pocket knife, Playing cards/ games ,Tennis ball ,Beach ball and hat, Frisbee,Duct tape ,reservation info/ confirmation ,Notepad/ pen ,umbrella,Money/ID/credit card ,scissors ,hats ,Walking/ playing shoes.
Kid's stuff :
Diapers, wipes,sippy cups ,Snacks – gold fish, yogurt etc,blanket,night dress,books,non toxic baby Sunscreen , swim diaper,floaters,hats ,sunglasses , Probiotics, medicines.

Please share this with people whom you think it will be useful, also add other items that you think 
will be useful.

Link to Facebook page :https://www.facebook.com/IndoUSmomsblogspotcom-866511393382329/