It has been only 2 days since TESLA announced MODEL-3 and the pre booking numbers are off the charts.  Elon Musk, the CEO of TESLA  announced this in the company's design studio in Hawthorne, California.
         The preorder numbers have crossed 200,000.We have heard of pre order for
 I -phone's to hit record numbers that costs below $1000. This is the first time in the history , a car worth around $35-40K is getting so many pre orders.
         What is so great about this car ?? This is the first question that pops out when we hear a news like this. Lets us see some  interesting details about this car
1) It is promised to be the best car you can get in the $35-40K  price range. This  is a bold and confident statement made by the CEO on the presentation.
2)The car will deliver at least 215 miles of range , which is pretty impressive.
3)The CEO announced that TESLA doesn't make slow cars, the base car will do 
0- 60mph in less than 6 seconds, which makes it the fastest car on roads.
4)Supercharger support is standard which is a good news, also the number of supercharging stations will double in 2017 to what we currently have.
5)Safest car possible, autopilot mode is standard and all safety features are active automatically.
6) Comfortable car, five adults can fit in comfortably.
7) The looks cool with one piece of glass extending from front to the back of the car , that allows unlimited sky view(!!!)
8) Trunk space is huge, we can fit a 7 foot surf board easily.
Wow !!! what more can we ask in a car. Check out the cool pics here :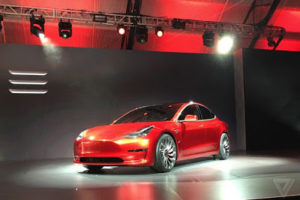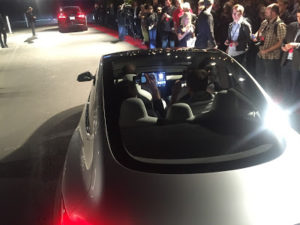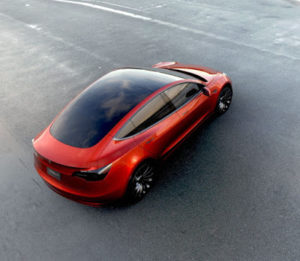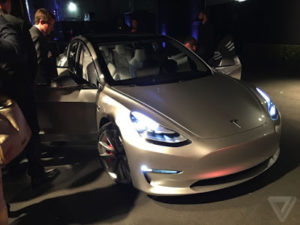 So when do we get this car if we preorder now for $1000???  – In 2017 , that is the only fact that is not interesting to me.  But HOPE is everything , lets wait and see what happens. How many of you are ready to preorder now ??