Shopping has  taken new dimensions over the past few decades. When I was young, I have shopped at  mom and pop stores near my house in India. They are very convenient, you just tell the shop keeper what you want and he gets it for you, you pay cash, get the balance and leave.  Then came the Super  markets and  Credit card age, where you shop in bigger super markets picking what you need and pay by the Credit card. Then came the one click shopping, where you order things from one provider and it gets delivered to your home.
Now we are at a point where you dont have to step out of your home if you want to shop at multiple stores and all gets delivered to your door step within 2 hours. Google Express is one such service that makes your shopping easier. It was first launched as a trial in the bay area and slowly expanding to other cities. Google Express the same day or overnight delivery service is available in Austin now. I have heard good things about Google express from my friends in Bay Area. I am really happy that it is now in Austin too.

What is Google Express ?: You can order from stores like Costco, Whole Foods, Target all in one place. You just add items to your cart and pay by Google Wallet or any credit card .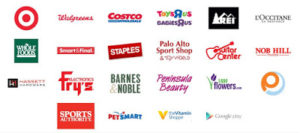 Is there a delivery fee? : Delivery is free for Google Express members as long as they place an eligible order  .Order greater than $15 and excludes restricted items are eligible orders. If you don't meet the eligible order then you pay a $3 minimum order fee. For non members delivery fee starts from $4.99 per eligible order.

Are all orders delivered within 2 hour mark ?: No , only selected orders. The minimum order is $35 for a 2 hour delivery.

 How much is the Google Express Membership? You will get a free 3 month trial membership after which it is $10 per month or $95 a year.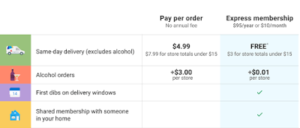 Who is eligible for 3 months free trial membership? : Someone new to google Express, you should be 18 yrs or older, reside within our delivery area and have an active membership.

Who process this? : The store processes your order and arrange for a driver to bring it to you.

How do I know if Google Express is in my area? : Goto googleexpress.com and put your area zip to see if Google Express in in your area.


What should I do to get $10 off from my first order? : Goto googleexpress.com then select your items and use the code 
QF77VV3EU  
and place your order.You will get $10 off your first order. 
New moms dont miss this offer, it would come in handy for any baby products, also if you order anything from Costco you can use the code 
QF77VV3EU 
to get $10 off your first purchase.
Hope this helps and please do share your experience with Google Express if you have already ordered through it.If you want more updates from us please do like our Face Book page INDOUSMOMS and we will send you regular updates.