I  got my new Iphone 7 on Friday at the AT&T store. Unlike previous years I must say that the crowd waiting outside to enter the store has considerably reduced.  I was not planning on upgrading  my phone but this offer from AT&T  made it very appealing to get the new phone. One thing to keep in mind before you upgrade is that,  Iphone 7 doesn't have an audio jack and you need to purchase a Wireless Earbud .When you go to the AT&T website this is what the offer says :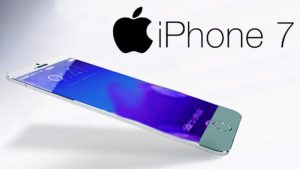 Get iPhone 7 for $0 when you trade in an eligible iPhone* when you buy on AT&T Next® with qual. wireless svc. (min. $50/mo.). iPhone 7 32GB free after $650 in monthly bill credits. Tax due at sale.
*Limited-time offer (ends 9/30/16 in PR). Priced $650. Req's well-qual. credit and 0% APR 30-mo. $21.67/mo. agmt. Up to 3 mo. due before credits start. If service. canceled, device balance is due. Activation, other charges & restr. apply. Void in CT, RI & Miami-Dade. See offer details below.
Get Iphone 7 for $0 When You Trade in An Eligible Iphone!
*FREE IPHONE 7 32GB OFFER: Limited time (ends September 30, 2016, in Puerto Rico). Select stores and online. Not an AT&T Next upgrade offer. Void in Connecticut, Rhode Island, and Miami-Dade. Eligible iPhone 7: New iPhone 7 or 7 Plus on 0% APR AT&T Next (30-month) or AT&T Next Every Year (24-month) installment agreement. Retail price is divided into monthly installments. Tax on full retail price due at sale. After all credits, get an iPhone 7 32GB priced at $650 ($21.67 or $27.09 per month) for free. May apply max credit towards other eligible iPhones priced up to $970, which will be discounted but not free. Wireless: Monthly postpaid voice and data required (existing customers can add to eligible current plans). Eligible Trade-in: Must use the AT&T trade-in program in an eligible store or online. Must trade in an iPhone 6, 6 Plus, 6s, or 6s Plus in good working condition that is fully paid off. In some stores, you will need to trade in and make a new purchase in the same transaction. If your iPhone is being shipped, you will receive an email with instructions on how to complete your promo trade-in. Must complete trade-in within 30 days of new iPhone activation. Bill Credit: Must have completed trade-in for credits to start. Credits are applied in equal amounts towards installment payments over entire agreement term. Service must remain active and in good standing and device must remain on its agreement for the entire term to get all credits (if cancel service, you will owe remaining installment balance of up to $970). If upgrade or pay up/off agreement early, your credits may cease. Offer Limits:Not combinable with bill credit, switcher, or other discounts on the iPhone offers. Return: Restocking fee up to $45 may apply.
GENERAL WIRELESS SERVICE: Subject to Wireless Customer Agreement (att.com/wca). Deposit: May apply. Device Limits: Purchase limits apply. Credit approval, taxes, activation/upgrade (up to $20) fees, monthly, other charges, usage, speed, coverage, and other restrictions apply. Promotion, terms, and restrictions subject to change and may be modified or terminated at any time without notice.
So basically you pay the sales tax and activation fee ($20) upfront and get your new I phone 7 phone when you trade in an Iphone 6 or 6S Iphone (which is paid off completely). The device fee ($27.09) should be paid for the first 2 months as a part of the bill and from the third month At&T pays you back the 3 months device fee and the remaining $568.73 (total $650)  for your old phone in installments for 2 years. So you get a new Iphone 7 for free when you trade in your old 6 or 6S Iphone. This offer is valid only until September 30th. Even if you try to sell your phone outside you might not get this deal. This offer is also valid with Verizon, Sprint and T mobile. So what are you waiting for ?
Do share this post with your friends and also to get new updates through email  please subscribe to my blog  from the home page  or like my Face Book Page.